Brands
The Leaders of Design & Innovation
Meet the companies that we call partners. They form the foundation of our product specifications thanks in part to their best-in-class performance, breadth of product offering and ongoing technological innovation.
Experience personalized control for your unique lifestyle with the power of Salt Lake City-based Control4. Connect virtually any device in your home or business to work together, and command them all with customized one-touch controls and scenes from your system remote or smart device of choice. Whether you're home or away, Control4 gives you the power to command and monitor your estate or business in one platform. The transformative benefits of a smart connected home and business with Control4 delivers convenience, peace of mind and an efficient environment that's comfortable and safe.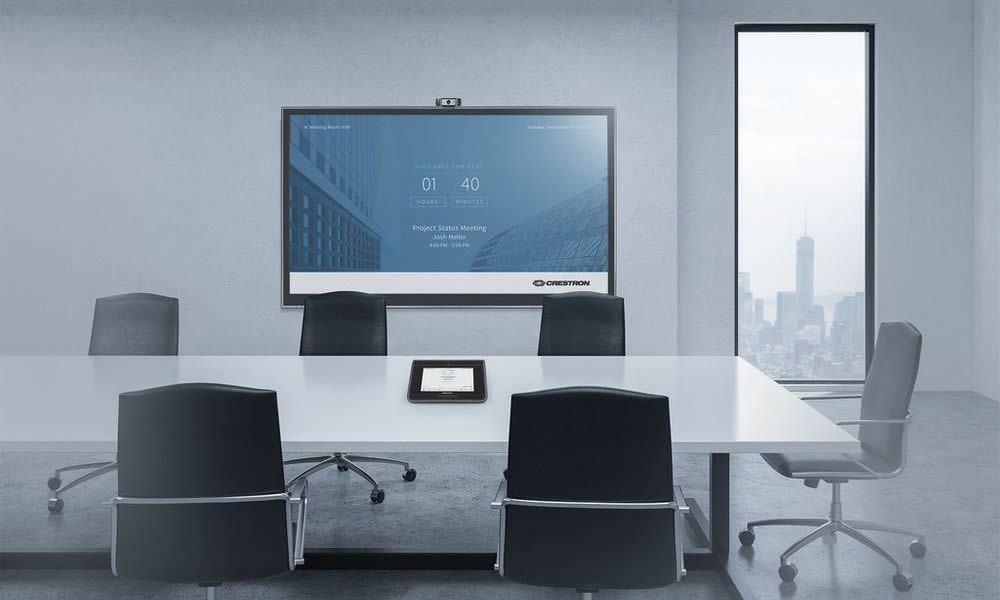 Bring your smart home dreams to fruition with one-touch control of your entire estate from an intuitive touch panel, custom-engraved keypad, smartphone or by voice activation. Crestron automation and control reveals your home or business' true potential with programmed scenes that instantly adjust your lights, shades, thermostat, audiovisual electronics, security system and more—all at the lift of a finger. Custom-tailored for any home, workplace and lifestyle, Crestron is truly the pinnacle of invisible comfort and convenience and takes pride in designing and manufacturing their products in America.
Bang & Olufsen is a global luxury consumer electronics company that designs and manufactures high-end audio products and televisions. Founded in 1925 and headquartered in Stuer, Denmark, Bang & Olufsen values high-fidelity musical reproduction uninfluenced by technological limitations. Each product combines masterful engineering with striking design, crafted by elite designers around the world. Choose from Bang & Olufsen's line of stereo, architectural, multiroom and portable speakers—each uniquely built to add beauty to modern living spaces. Delight in lifelike images and powerful sound with one of Bang & Olufsen's 4K OLED displays, which speak to those who believe that aesthetics are just as important as experience. Each product is customizable, whether in color, size or materials to ensure the technology in your home blends perfectly and expresses your personal style.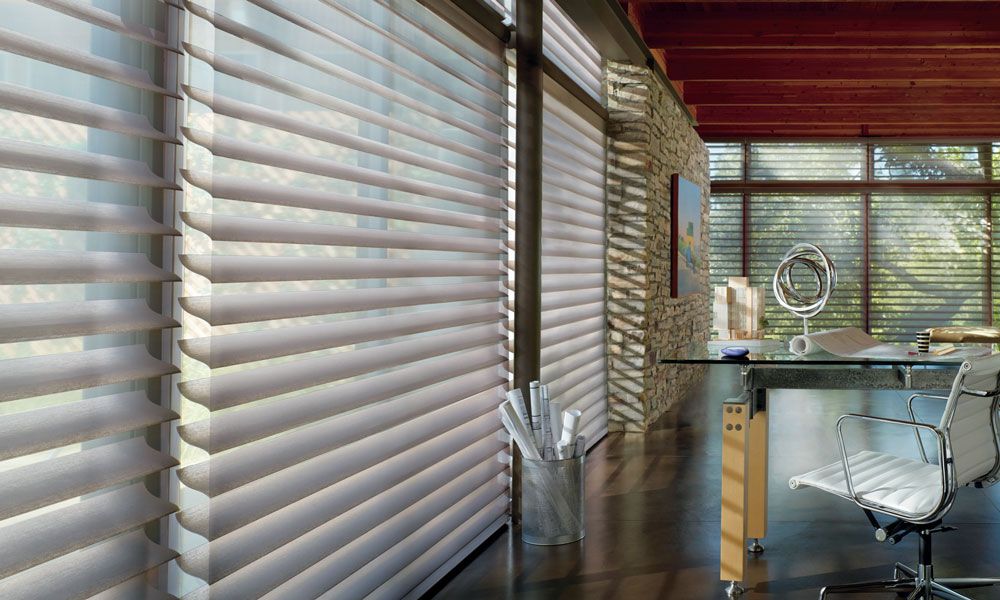 Developing innovative, high-quality products for its customers is Hunter Douglas' primary mission. Founded in 1946 after creating the first aluminum blind, Hunter Douglas has revolutionized the window coverings industry over the past five decades. Over the years, Hunter Douglas has refused to sacrifice style for function. Designed with aesthetics in mind, their window coverings also provide lighting control, insulation, protection from UV rays and energy efficiency. Shades are available in sheer, cellular honeycomb, roman, roller and woven wood varieties. If you want to move away from traditional roller shades, Hunter Douglas also offers shutters, vertical blinds, wood blinds, metal blinds and drapes. Scheduling your motorized window treatments to open at sunrise or close midday to protect your home from overheating has never been easier thanks to PowerView Automation, Hunter Douglas' powerful programmable operating system that also integrates beautifully with many smart-home systems.
Established in 1999 by audio engineers and craftsmen, James Loudspeaker takes pride in its commitment to innovation when designing high-performance audio solutions. James Loudspeaker offers lines for luxury homes, marine applications and enterprising businesses alike. Through cutting-edge technology and flawless designs, their products provide unprecedented sonic performance in both indoor and outdoor audio environments for your Lahaina, HI property. James Loudspeaker solutions emphasize aesthetics to deliver powerful sound while having a minimal presence in the space. Loudspeakers from all lines include ultra-slim driver technology, adjustable frequency distribution and quad-tweeter arrays. All James Loudspeaker customers receive personal support to ensure a solution that satisfies all of their needs and preferences. Choose from a wide range of in-wall, in-ceiling, under eave, landscape, bookshelf and loudspeaker models.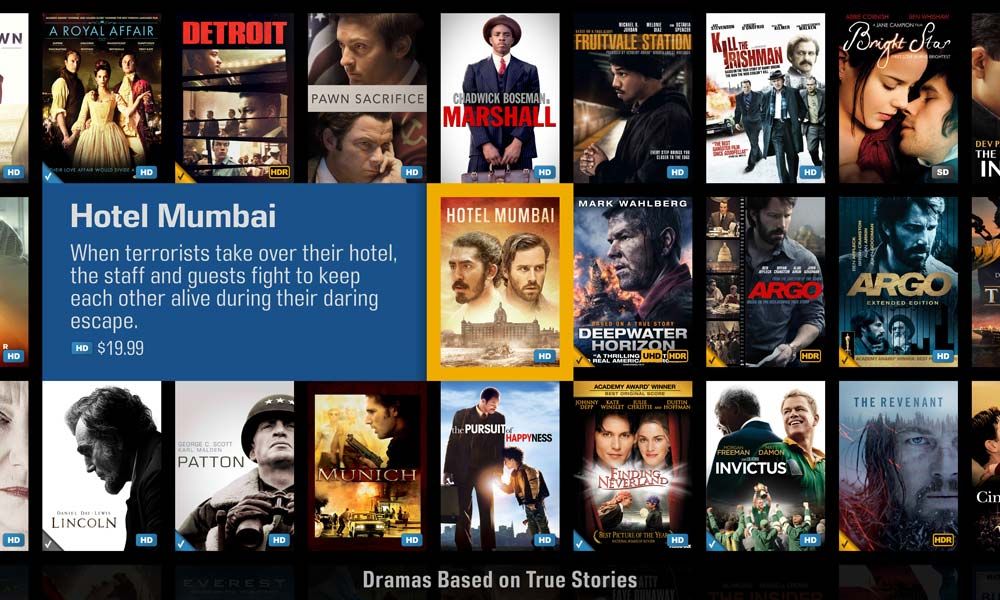 With over ten thousand independent and major studio motion picture films, TV series, concerts and documentaries available, Kaleidescape serves homeowners the most pristine menu of 4K Ultra HD entertainment to be enjoyed from the comfort of their couches. Kaleidescape combines movie players and servers with online selection and delivery of the highest quality media, taking the top spot for must-have content sources that power your Wailea, HI home theater system or media room. Browse, select and purchase any content you desire, and upload your physical media to be stored digitally with the rest of your entertainment. The intuitive interface is designed for graceful navigation of your selections and settings so you never have to take your eyes off the screen.
In 1946, hi-fi legend Paul W. Klipsch founded Klipsch in a small shed in Hope, Arkansas, where he designed the now legendary Klipschorn speaker. Live music made its way to living rooms throughout the country through the company's advanced horn speaker technology. Although hi-fi is at its soul, Klipsch offers a wide range of personal and home audio solutions. From their massive audio research facility that includes anechoic chambers, digital electronics workstations and an industrial design lab, Klipsch is continually revolutionizing high-end sound. Listen to the best in modern acoustics through their high-end speakers, home theater speakers, architectural speakers, headphones, soundbars and wireless speakers. Though the company was bought by Audiovox Corporation in 2011 and is now based in Indianapolis, Indiana, the ethos from that small shed remains Big Sound. No Bullshit.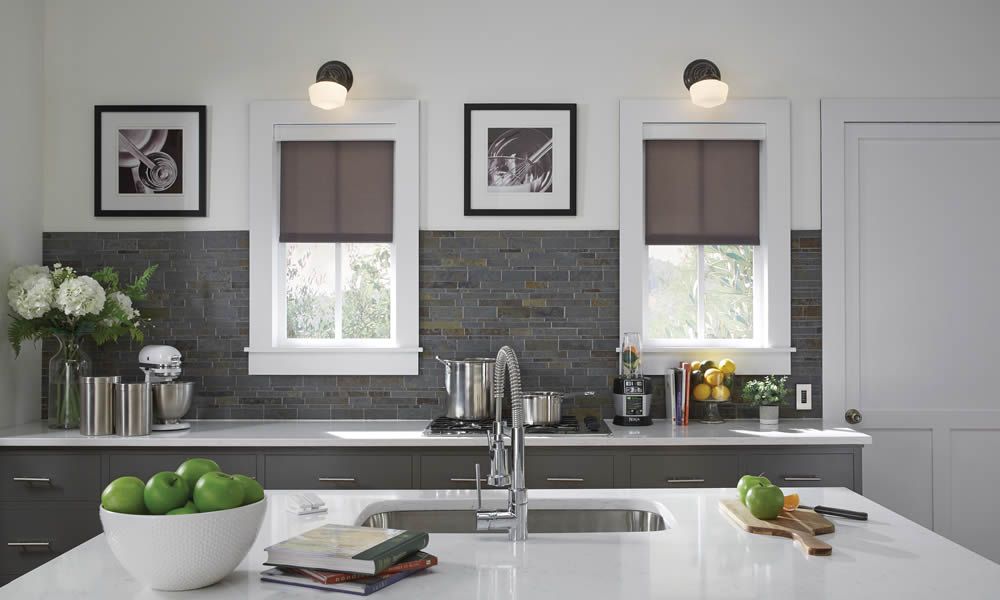 Inventors of the solid-state dimmer in 1959 and now holders of 2,700 worldwide patents, Lutron has expanded their product offering to more than 15,000 products. Lutron makes it possible to craft the perfect atmosphere at home or in the workplace to complement your day-to-night activities with personalized lighting and shading control for enhanced comfort and productivity. Recall your favorite settings from a master keypad or remote to easily transform your environment with just a tap or set your lights and shades to adjust on their own so you can focus on the activity at hand. From the workplace to the home, Lutron provides sophisticated solutions for custom lighting and shading that operate seamlessly at your command.
Established in the early 1980's, Southern California-based Dana Innovations is the parent company of Sonance, iPort and TRUFIG. Sonance specializes in designing high-quality audio systems for luxury homes and businesses that work in virtually any environment, from in-wall and in-ceiling to expansive outdoor landscapes and more. Enjoy sightless surround sound that immerses you into your favorite blockbuster film or musical soundtrack with discreet speaker solutions that complement any indoor décor or hide evenly throughout your gardens and foliage. With Sonance, delight in immaculate sound with minimal visual impact thanks to the beautiful blending of technology and aesthetics. Further expanding on its commitment to luxury sound, Sonance acquired James Loudspeaker in 2019. The acquisition allows Sonance to leverage James Loudspeaker's innovations in the areas of custom and architectural audio to create high-performance, bespoke solutions for its clients.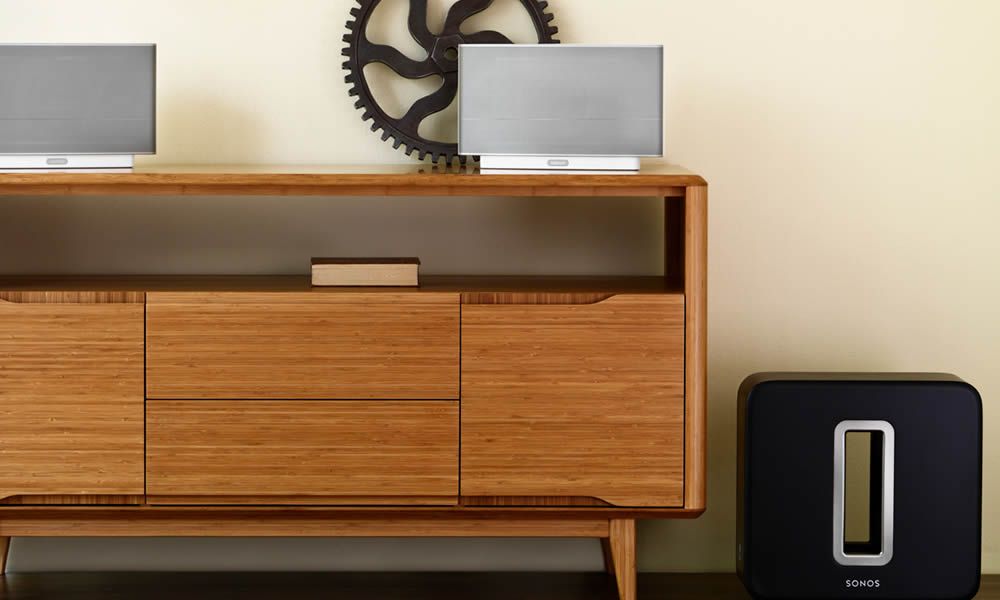 Sonos envelops every space of your home with brilliant audio, creating a soundscape you can easily customize to play what you want, where you want. With smart, wireless speakers for your music and cinema, Sonos expands crystal-clear audio anywhere you desire and connects to all your favorite media sources for easy, one-tap listening. Seamlessly command your speakers with voice activation or from your smart device of choice and rediscover your favorite music with a sound system that lets you listen your way.
Start Your Journey to Smarter Living
Connect with us to learn more about how these industry-leading brands work together to create your dream smart home or business.