THE BENCHMARK OF HOME LIGHTING CONTROL
Lutron is the leading provider of perfectly tailored lighting and shade solutions for any size home or business in Lahaina, HI.
---
Discover Unparalleled Total Home Control
With seamless Lutron Homeworks QS solutions, you can experience the pinnacle of intelligent lighting and comprehensive control of an unlimited number of integrated devices and fixtures from your mobile device or discrete wired and wireless keypads and switches that complement your home's décor.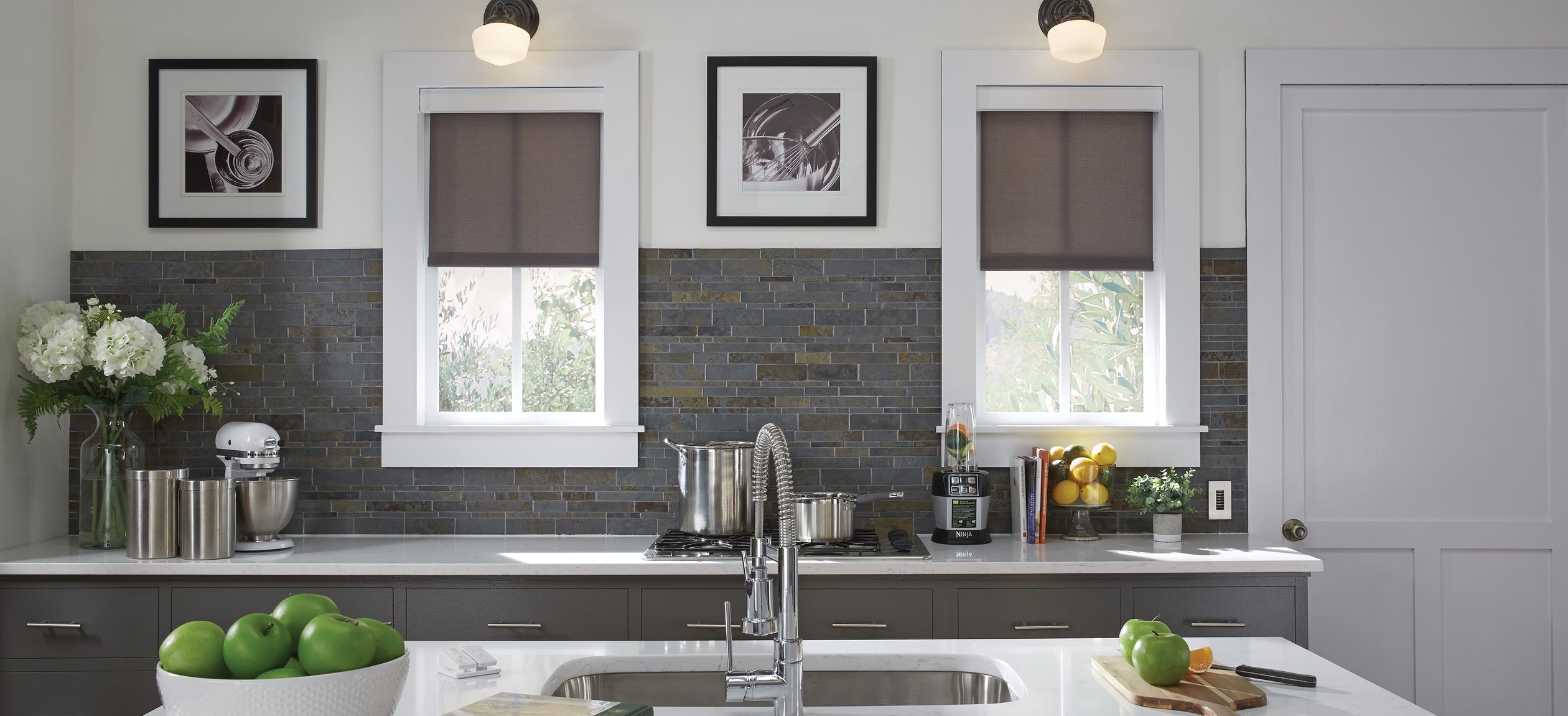 Elegance and Control in Perfect Harmony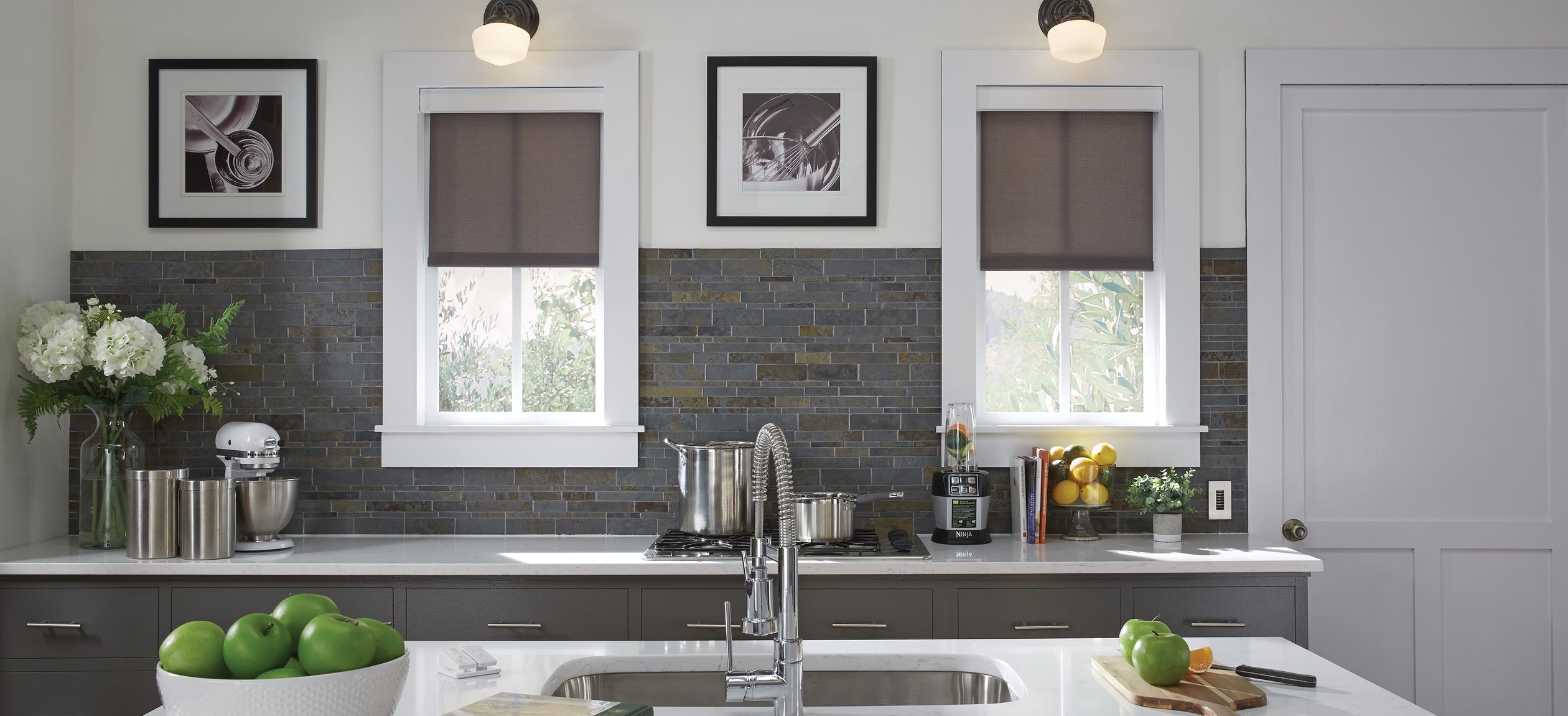 Precision Control

Window treatments start, move and stop in unison, maintaining perfect alignment with each other for a refined appearance. Minimal and symmetrical 3/4" light gaps ensure maximum window coverage every time.

Easy-to-Design And Install

Sivoia QS has a simplified, low-voltage wiring scheme for easy installation and reconfiguration with built-in diagnostics to verify system communications.

Seamless Integration

Easily integrate motorized shades with Lutron lighting solutions and many other third-party devices. Using a main repeater, which expands wireless control beyond a 30-foot radius, you can create perfect light every time by adjusting shading and lighting systems together in Maui and Kona, HI.
Conveniently Wireless, Beautifully Scalable
Enjoy convenient and scalable shading solutions from Lutron perfect for any retrofit or renovation project. Command a vast array of motorized window treatments with wireless tabletop keypads, remotes and designer wall stations.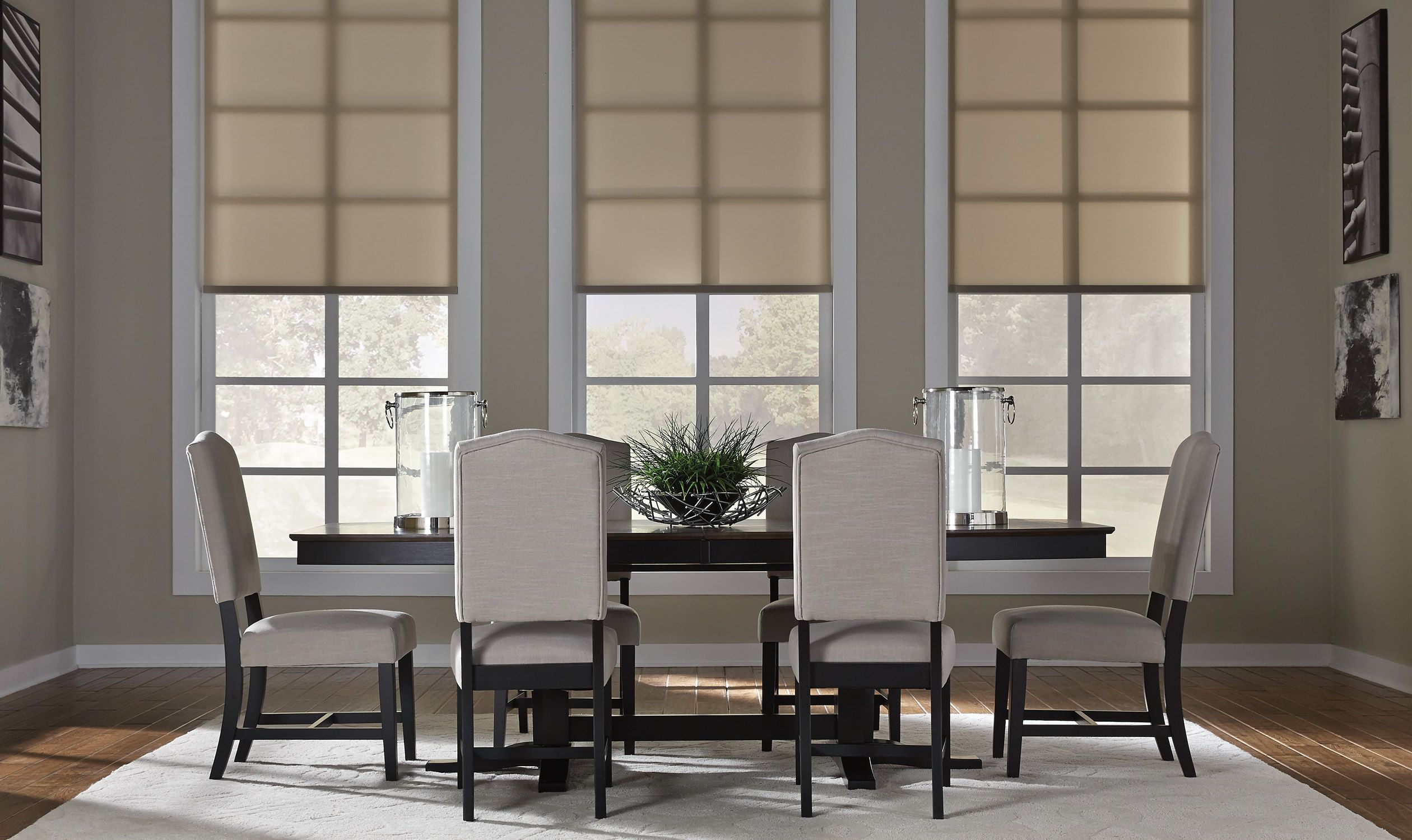 Save Energy

Save energy beyond routine use of automated window treatments with comprehensive one-tap scenes for your entire home or business. A "Winter Warm" scene opens all shades to take advantage of sunlight while a "Summer Cool" scene lowers shades to block solar heat gain and reduce cooling costs.

Whole Home / Whole Building Control

Manage daylight at the touch of a button with centralized whole-home and whole-building control of automated window treatments. Programmed scenes collectively adjust shades, blinds and drapes throughout the entire space to simplify everyday routines.

Single Room Control

Enjoy customized control of your window treatments with the versatile Pico Wireless controller, which performs as a handheld remote, tabletop control or wall-mounted control. Placement and style of your wireless controller is up to you while eliminating wiring between shades and keypads.
Quality Shading Meets Incredible Value
Delight in fashionable automated shading solutions offered at incredible value and backed by Lutron's trademark quality. These battery-powered roller and honeycomb shades are perfect for retrofit applications and can be standalone or integrated into your Lutron whole-home control system.
Why Choose Sivoia QS Triathlon?
Industry-leading battery performance

Reliable radio frequency technology

Ultra-quiet and precise movement

Elegant and intuitive controls

Integrates with Lutron whole-home control systems
Battery Boost Technology
The Sivoia QS battery-powered shades feature battery boost technology, which extends their energy life by up to 80 percent through additional battery packs and patent-pending balancing technology to improve efficiency across shades when in motion.
Superior Shades that Exceed All Expectations
---
















Picture the Possibilities of Sivoia QS
Explore the many ways you can apply Sivoia QS shading solutions by Lutron into your home or business by perusing our gallery.
---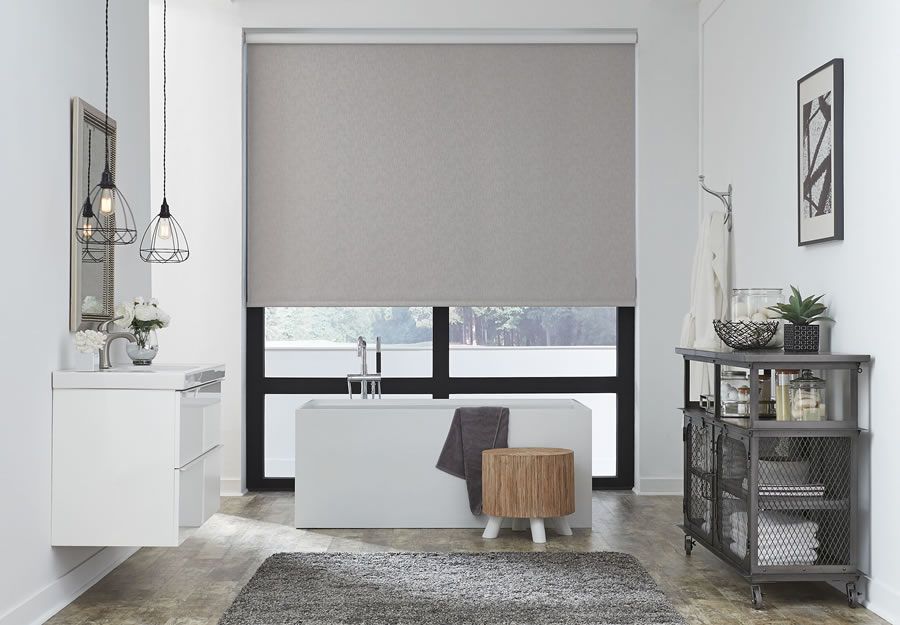 Roller Shades
Drapery Systems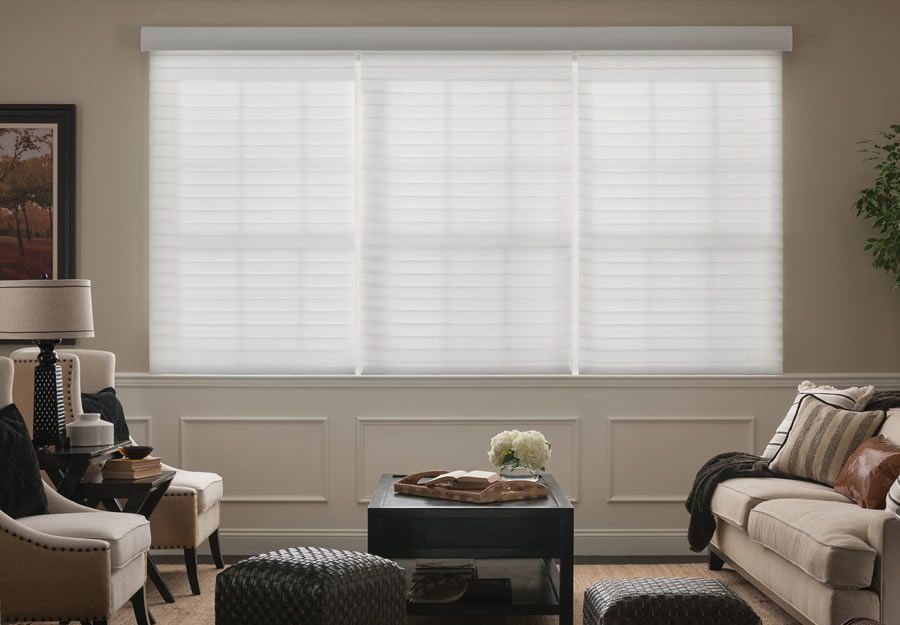 Horizontal Sheer Blinds
Roman Shades
Wood Blinds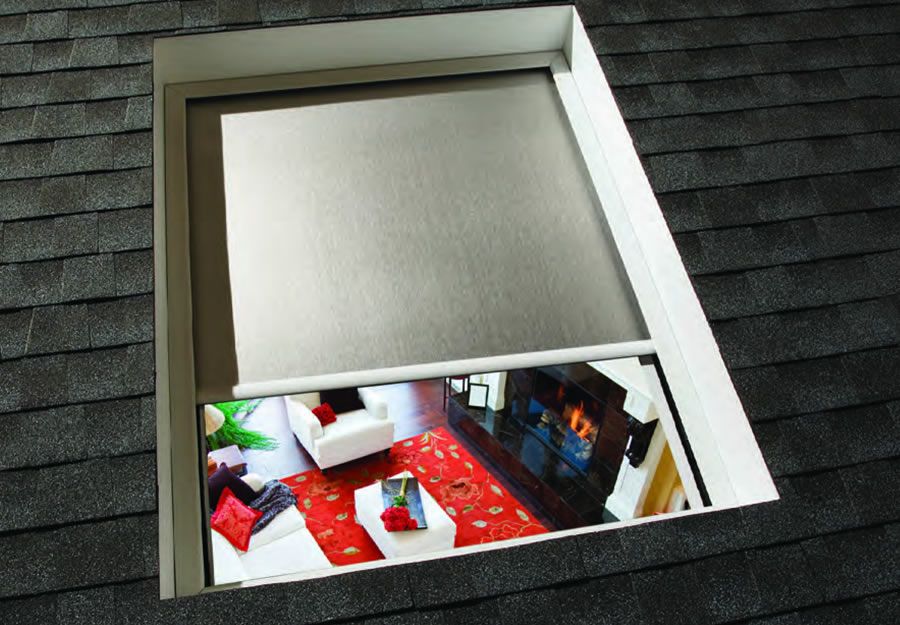 Tensioned Shades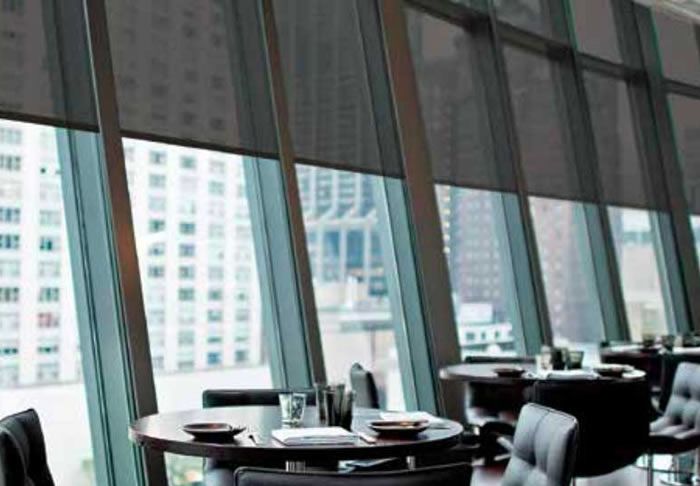 Cable Guided Shades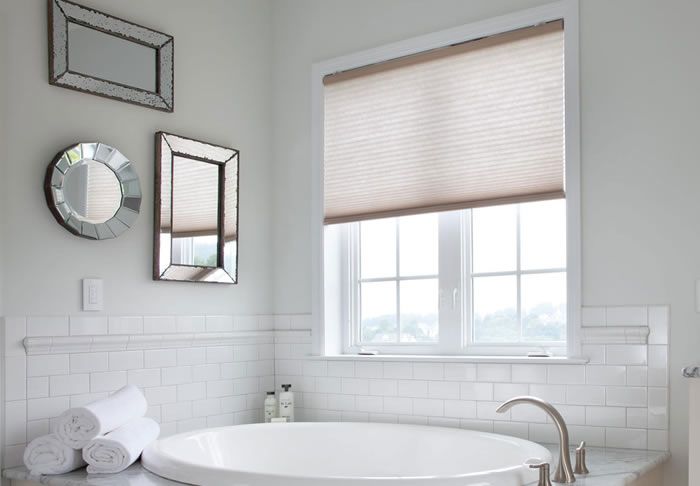 Honeycomb Shades
Experience Natural Light For Better Living
Our bodies are tuned to the color and brightness of the sun throughout the day. Ketra's full spectrum, tunable lighting solutions mimic the sun's brightness and color temperature resulting in improved health, wellness and home aesthetics.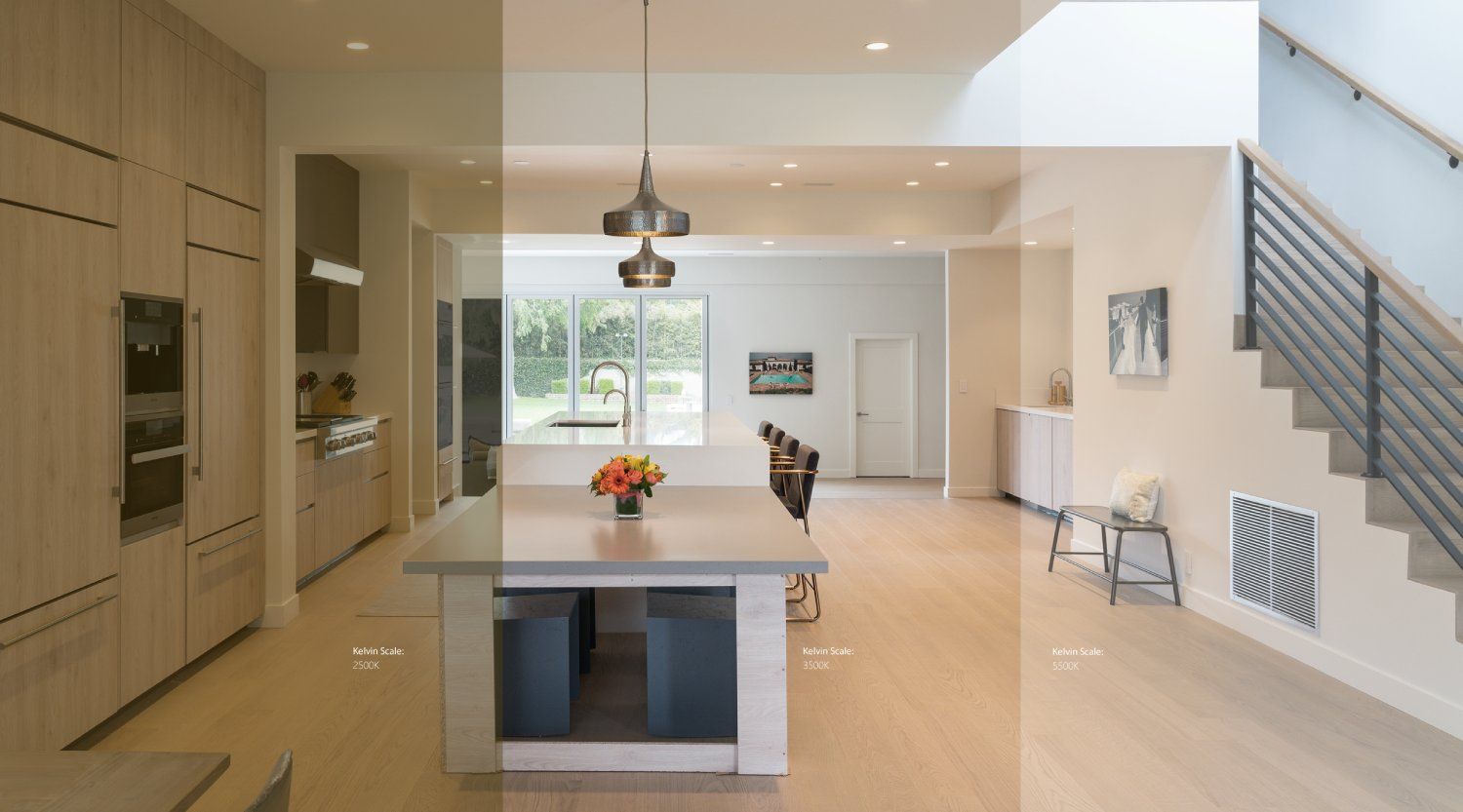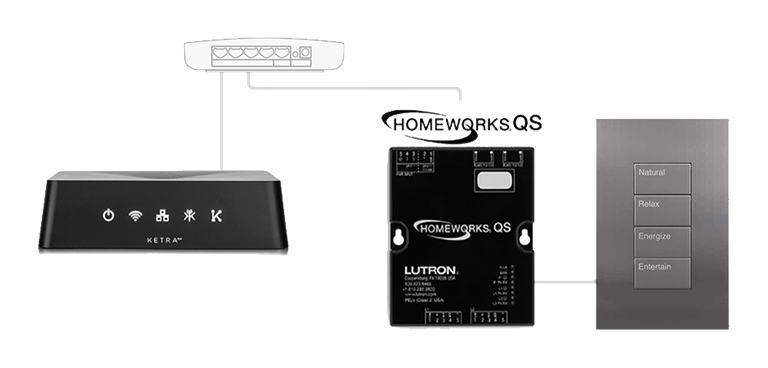 Integrations
Ketra Effortlessly Integrates with HomeWorks QS
Through the power of Lutron's luxury HomeWorks QS control system, intuitively program dynamic lighting scenes with Ketra tunable fixtures that integrate with the rest of your smart home devices from one platform.
The New Standard of Shading Control
Lutron, a leader in whisper-quiet motorized shades, has redefined the standard once again with the Palladiom Shading System. Palladiom shades celebrate innovative design and superior quality, featuring equally sleek and sophisticated wall keypads that elevate the user experience in Maui, HI.
The New Standard of Shading Control
Lutron, a leader in whisper-quiet motorized window shades, has redefined the standard once again with the Palladiom Shading System. Palladiom shades celebrate innovative design and superior quality, featuring equally sleek and sophisticated wall keypads that elevate the user experience.
Beautiful Shading, Inside and Out
Bring Palladiom to Your Home
Keypads
Luxurious in design and intuitive in operation, Palladiom keypads add distinct character to your spaces with flush buttons and faceplates made of consistent material for a clean and minimalistic look. Choose from several colors, finishes and configurations, and custom-engrave your buttons for personalized lighting and shading control.
Shading
End Bracket

Ideal for mounting on or above a window frame, each Palladiom end bracket showcases a hand-polished aluminum surface of your choosing. Palladiom brackets are machined into a sleek, unibody structure and slide open to reveal programming buttons and indicator LEDs.

Center Bracket

The Palladiom center bracket supports two adjacent shades on a single bracket for a clean aesthetic that maintains a minimal one-inch light gap. Palladiom brackets are as strong as they are beautiful, with the ability to handle a window shade as large as 12 by 12 feet.

Jamb Bracket

The jamb bracket sits perfectly inside a window frame rather than mounted to the top of a window frame. This circular bracket extends your Palladiom shading tube into the interior walls of the window frame to make your shades look as though they are magically floating in midair.

Hem Bar

The bottom rail of Palladiom shades comes in various aluminum finishes and can also be fabric-wrapped. Raise your shades and watch as the hembar perfectly disappears behind the roll. Operation is simple and synchronized, with hembar alignment within one-eighth of an inch when in motion and at rest.
Elevate the Guest Experience with myRoom
Lutron myRoom systems deliver beautiful and efficient light, shade and temperature control solutions to delight guests while boosting operational efficiency. Deploy tailor-made solutions according to your performance and budget goals while differentiating yourself from the competition.
Affordable Luxury for Your Property
Reduce costs while providing a welcoming environment for guests.
myRoom Prime
Nurture a home away from home for guests with simple control of lights, temperature and shades. Designed using wireless controls, this energy-saving solution is easy to install and reconfigure as property needs change.
---
Light, Temperature, and Shade Control
Try out a wide range of pre-programmed entry, bathroom and bedside keypads that give guests dimming, master OFF and scene recall capabilities.
Guest Presence Detection
Motion sensors turn on lights when guests arrive, then turn them off and set the thermostat to economy mode whenever the room is empty.
Energy
Savings
Experience 10-30% energy savings through occupancy-based lighting and temperature changes initiated as soon as the guest leaves the room.
myRoom Plus
myRoom plus provides a building-wide approach to lighting, shade and temperature control. Craft a luxury environment with a wider range of options for lighting control keypads and Sivoia QS shade models.
---
myRoom Vue
This web-based front-end dashboard lets property managers control, monitor and troubleshoot lights, HVAC and motorized shades in all rooms.
Integration
Ease property-wide operations and monitoring by integrating myRoom plus with third-party building management and concierge systems.
Guest Presence Detection
Start preparing the room as soon as guests check in and design custom welcome scenes that activate when guests use their key for entry.
Energy Savings
Expand energy savings through PMS integration that lets you design specific energy-saving settings according to a room's sold or unsold status.
FILL YOUR HOME WITH BEAUTY, COMFORT AND PRIVACY