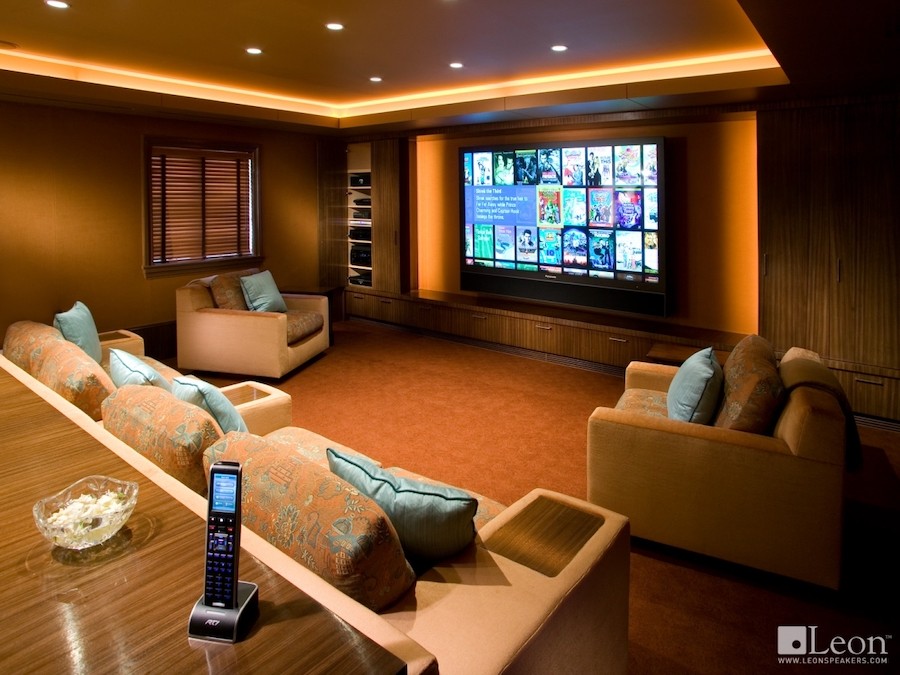 COMMITTING TO THE ULTIMATE VIEWING EXPERIENCE
We've explored the makings of a media room—the home entertainment space designed for parties, movies, the big game, and a rousing competition of Fortnite at your Hawaii home. These are the rooms for socializing, entertaining, or simply enjoying the brilliant images and surround sound the latest audio-video equipment offers.
A captivating home theater takes it one (or three) steps further. Thanks to the continued advancements in home entertainment, the immersive cinematic experience and the content that supports it allow homeowners in Hawaii to experience lifelike imagery and 3D audio that leave them breathless. In this room, you melt into plush recliners and envelop yourself in another world.