5 Ways To Win Your Super Bowl Party!
We may be done with Turkeys, Christmas Trees and trying to live up to our New Year's resolutions, but this time of year is when our customers and sports fans around the country are preparing for Super Bowl 50.  
Kahului Office:
52 Paa St
Kahului, HI 96732

Kurtistown Office:
17-435 Hale Pule Loop
Kurtistown, HI 96760 US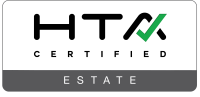 Control Freaks Hawaii Inc.
is rated
5

out of

5

based on

36

reviews from around the Web.
I have the Control Freaks team manage and install all my electrical and home automation items, and I would highly recommend!

The guys were very professional and respectful. They worked non stop full days during the installation. Love the new system!

Maui's Dan Petrick is awesome..he really thinks outside the box to come up with the best solutions for his clients.

Eric and Norman did a great job dealing with all of my technical problems. Solid! Thank you Eric and Norman! Thank you Control Freaks!

Erik was AWESOME!!!! He set up our new system, flawlessly. 4K, 65" TV, Apple TV, etc. We're very happy with Control Freaks!

Maui Beach Vegan - Cooking S.

Kyle knew that I was going to be on-island for a short time, and he kept me in the loop and squeezed me into the schedule.

Control Freaks are awesome! Hartford did such an awesome job on our re setup and will be doing more to make our system better!

He was prompt, knowledgeable, and personable throughout the process. Thanks Kyle and Control Freaks!

They came out same day and it took them less than half an hour to fix our electrical.

Folks at Control Freaks Maui super knowledgeable, responsive, and helpful.

A wonderful company! Very professional and communicative. Always got back to me with answers to my questions in a timely matter. When the work was done it...

Great worker and tech. Would recommend without hesitation Thank you again Dan! Tim O'Leary

What a relief to know I can rely on Control Freaks.

Kevin was polite, efficient, friendly, careful and cleaned up after himself. Nice job.

Dan is always so helpful and knowledgable. I find him to be extremely competent. Susan

Control freaks did an excellent job of installing a new system for us at our condo in Maui. Set up was done during COVID and while it took a few months...

The outcome was awesome and a great experience what a difference in the viewing pleasure of the entertainment center. P. Kakalia

They did a great job. Very professional and solved the issues quickly.

Very professional, informative, responsive, and timely. Highly recommended!
Control Freaks Hawaii Inc. Kurtistown is rated 5 out of 5 based on reviews from around the Web.