The CEDIA 2019 Trends We're Watching for Home Media Rooms
Several Entertainment Updates Took Center Stage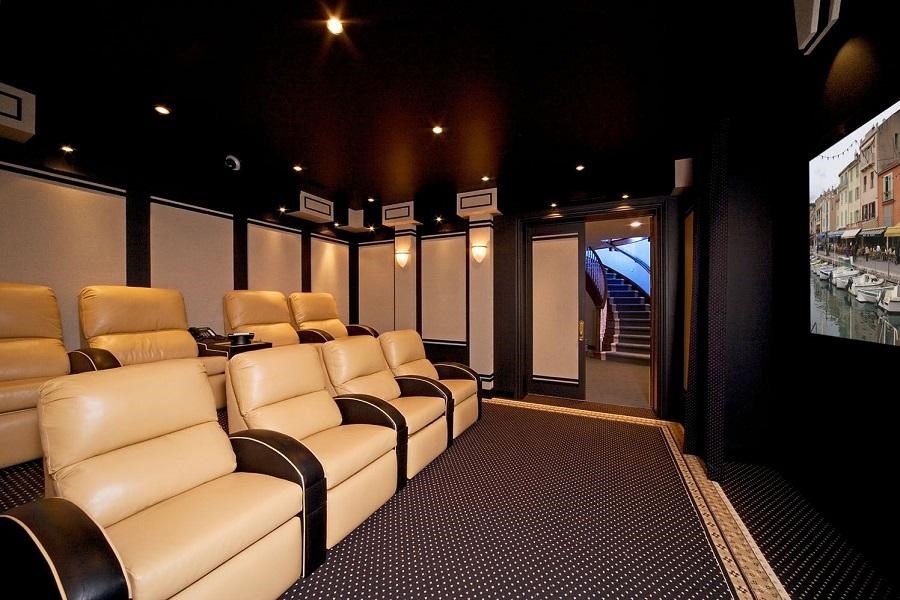 The CEDIA Expo took place last month in Denver, and everyone in this industry is still reeling from the extravagant sights and sounds we saw there. One of our favorite takeaways from this event was in home theater innovations. After all, who could resist the allure of massive screens and immersive, Dolby-Atmos enabled audio?
Even if you missed CEDIA, we at Control Freaks Hawaii can deliver the best and brightest technology right to your Kihei, Hawaii, home. Keep reading to see which trends in home media rooms we loved and why we can't wait to show them off firsthand.
SEE ALSO: 3 Simple Design Tips for a Home Theater You'll Love
Design-Focused Audio
Plenty of sound rooms to enjoy meant that eager show attendees consumed movies and music in authentic surround sound. But what caught our attention this year was the greater emphasis on artistic audio equipment. A process called "hydro dipping" applies images directly to a speaker grille so that your audio equipment doubles as art.
Outdoor audio is getting a design refresh, too. In previous years, we saw speakers in rock and planter shapes that blended in. Though those are still popular, some current designs are taking it further: textured grills allow today's speakers to meld with granite and shrubbery, making them almost invisible against garden areas or your home's exterior.
Bigger and Better Displays
Whether you are still getting used to the rise of 4K or can't wait to replace your TV with the newest display technology out there, CEDIA had some ideas for you. At four times the resolution of 4K and 16 times the resolution of 1080p HD, 8K TV screens seemed to have overshadowed 4K just as 4K started appearing in more homes. Just imagine watching a movie on Sony's Master Series Z9G 90-inch 8K TV!
However, 4Ks are also gaining ground again, for two reasons. First, manufacturers have improved their offerings with high dynamic range formatting, such as Dolby Vision, Hybrid Log Gamma and HDR10, stealing some attention from the 8K crowd. Also, it's perhaps not a surprise that these stunning 4K products are also much more affordable than their 8K competitors.
Spotlight on Lighting & Wellness
On the show floor this year, we noticed more manufacturers joining the human-centric lighting trend. Several lighting industry players illuminated their CEDIA booths with demos of how human-centric lighting transitions throughout the day.
Don't just lower the lights in your media room when it's time to watch a movie. Lighting design lets you warm dim your lights to evoke a relaxing mood or turn up different colors to enhance various features of your décor.
For a truly outside-the-box approach to your media room concept, transform your entertainment space into a wellness room. Implement your human-centric lighting, play soothing music through your surround-sound setup and watch tranquil visuals on the big screen. Your media room has always served as a place to unwind: why not take that concept to the next level?
Contact Us Today!
Are you inspired by one of these top CEDIA trends? We can't wait to introduce one of these upgrades into your home media room. Reach out to us today, or check out our online contact page. You can also click on the chat box in the bottom right-hand corner of your browser to speak with a customer service associate.