Upgrade Your Outdoor Living Space with Weatherproof Technology
Take Full Advantage of Our Beautiful Climate!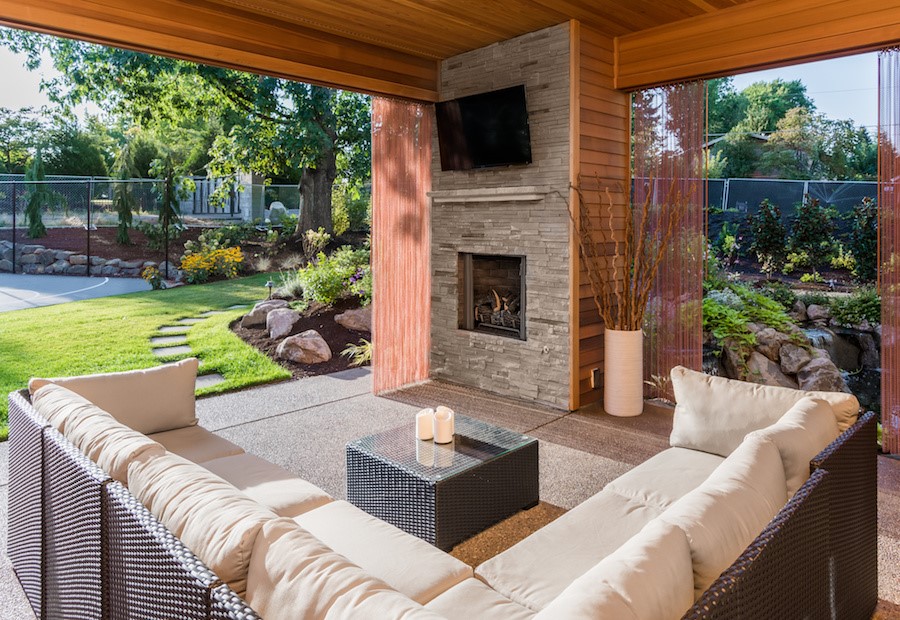 Are you taking full advantage of the amazing weather in our beautiful state? With today's rapidly advancing technology, your home's outdoor living space can include TVs, speakers, lighting, and more that can endure extreme heat and rain. That means you no longer have to choose between watching your favorite shows, movies, and sports indoors or under the stars—you can enjoy it either way, whenever you want! And with high-quality speakers by the pool, you can listen to your favorite tunes as you soak up rays.
Ready to explore outdoor audio and video options for your Lahaina, HI, home?
SEE ALSO: Enjoy Multi-Room Music with Wireless Audio Solutions
Take TV Outdoors
Nature becomes your living room after installing a SunBrite outdoor television. Your home will be everyone's favorite destination for game nights and movie showings, as friends and family watch while soaking up the sunset. SunBrite offers two versions of their weather-resistant TVs, the Veranda Full Shade and Signature Partial Sun. The full-shade screen shines best under a covered patio, gazebo, or porch. The partial-sun TV is three times brighter than indoor models and offers anti-glare technology. Even during the daytime, the 4K image quality will be crystal-clear and easy to see.
Merge Music with Nature
Whether you love pop, country, rock, or all three, listen to more of your favorite tunes with durable weatherproof speakers. Rock-shaped speakers by Episode blend right into your landscaping and their small satellite speakers hide among the plants while delivering sound to every corner of your yard. Light up pathways and enjoy music simultaneously with Terra's LuminSound Series, a set of speakers that are both path lights and high-quality speakers in one.
With outdoor speakers synched to your whole house audio system, you can continue listening to the same song or podcast as you walk indoors, outside, and back into the house again, never missing a beat.
Illuminate Your Home
If you're spending time outdoors, you'll want to see where you're walking at night. With landscape lighting to shine on your house and brighten pathways, everyone will feel comfortable staying out long after dark. Plus, with an integrated lighting system, you can turn every light on and off from a control panel, smartphone, tablet or by voice command. Alternatively, schedule lights to turn off and on automatically at sunset and sunrise, saving energy and time.
To discover all of this technology and more, visit Control Freaks Hawaii. Give us a call at (808) 974-8019, fill out our contact form, or chat with a member of our staff below! We look forward to helping you build a beautiful outdoor living space.