Why Smart Lighting Control Is a Bright Idea for Homeowners
Home lighting control makes your home a more comfortable, relaxing place to live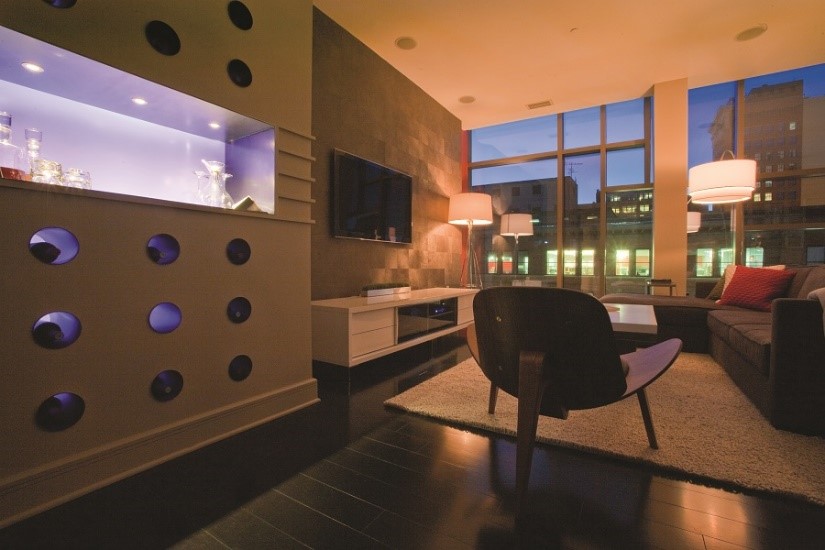 Living in Hawaii may mean you don't have to deal with the freezing temperatures and long nights of mainlanders, but that doesn't mean that you can't benefit from installing lighting control in your Lahaina, HI home. Lighting control makes a great addition to any smart home and has a number of benefits to offer, and today we're going to walk you through some of those benefits.
SEE ALSO: What You Need to Know to Get Started with Home Automation
LIGHTING CONTROL BASICS
To start, let's go through the core concepts behind home lighting control. Thankfully, the name basically says it all; lighting control is the process of centralizing control over all the light fixtures in your house through one system. Once you've put everything in place, you'll be able to turn any light in your home on or off from a single device, whether that's your phone, a touchpad or a wall panel.
Home lighting control also gives you more control over how you want to light your home or any specific room. A network of dimmers allows you to do more than simply have the lights on or off, though you can do that, too. And with warm-dimming LED technology, you can adjust the color temperature and intensity of your lights independently of each other, which gives you even greater flexibility and control.
These systems can also lower your energy costs. Greater control gives you more information on what lights are being used where, which means you can make sure the lights are off in unused rooms. And through the use of preset lighting scenes, you can turn all your lights off with one button press as you leave for work or set up a schedule to make sure your lights are operating at maximum efficiency.
HOW DOES IT WORK?
There are two types of lighting control systems: wired and wireless. Both types of systems have their advantages and disadvantages, and they're suited for different installation needs.
Wired systems require the placement of new cabling to connect all your fixtures to each other and to the control switch, which is usually placed in an out-of-the-way place like a utility closet. The extra time and labor required makes wired systems are more expensive than wireless systems, and installing those new components in an existing space may mean putting some temporary holes in your walls. Once you've completed installation, however, you have a robust and reliable network that works well with other home automation systems.
In contrast, wireless systems are both simpler to install and cheaper because you don't need to add extra wiring. This makes wireless systems better suited to retrofit projects than wired systems. The trade-off with wireless systems is that you don't have a direct connection among your devices, which can cause glitches and communication hiccups. It's up to you to weigh these factors and decide which type of system is right for you.
NEXT STEPS
Once you've settled the wired vs. wireless question, it's time to start looking at what control surfaces you want. We're big fans of Lutron at Control Freaks Hawaii, and they have both wired and wireless products to fit any space. Their Caseta system supports up to 50 devices and is a good place to start, but they have systems that can manage up to 10,000 devices.
Beyond mere functionality, Lutron has made sure their devices won't disrupt your home's aesthetic. With four styles of dimmers and switches to choose from in five different finishes and dozens of colors, you'll find something that fits with your home's existing design.
If you want to know more about home lighting control options and Lutron products in Lahaina, HI, please let us know. You can call our office at (808) 874-8019, or you can visit us online.