5 Essential Elements of Smart Home Technology
Transform Your Maui, HI home!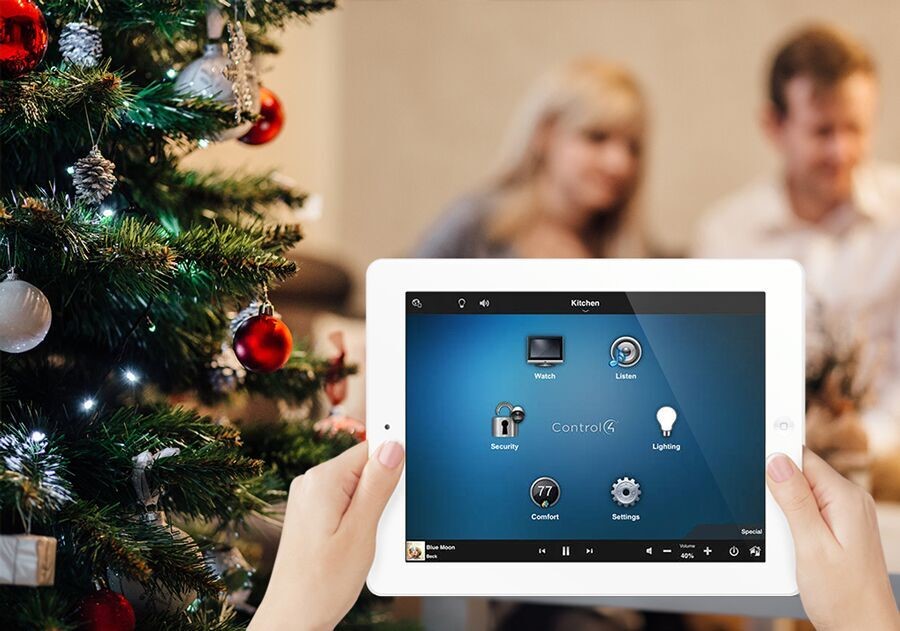 Smart home technology enhances a homeowner's life in many ways. Your Maui, HI home will get an instant boost for both you and potential home buyers as you add more smart home capabilities to your automated home. Although not a comprehensive view of everything smart homes can do for you, take a look at these five essential benefits of automating your smart home technology. All these benefits take work, and that's why Control Freaks Hawaii is here to help you whenever you want to start creating the smart home of your dreams.
SEE MORE: What You Need to Know To Get Started With Smart Home Automation
Ultimate Convenience
Imagine only having to press a couple of buttons and having your home work for you. How does smart home technology make your home more convenient?
If you have a busy lifestyle, automation can pick up some of the small tasks that stress you out. For example, if you have someone come by your home to clean or walk the dog at the same time every day, facial recognition technology and smart locks collaborate as the surveillance camera recognizes the person and lets them inside. Similarly, if you travel often, you can look at your home from anywhere to make sure that doors are locked, that the heating/air conditioning are disabled and that the lighting scenes mimic occupancy.
Highest Comfort Level
When all you have to do to adjust the temperature inside your home or dim the lights is speak to an Alexa, you know your smart home is enhancing your comfort. We integrate Control4 systems with every element, including voice-controlled assistants, to fully automate your spaces. When you're feeling tired or even under the weather, you can rest assured that won't have to move from your cozy spot to change the lighting or temperature or look at who's approaching the door. Just talk or press a button, and it's done.
Seamless Security
When many people start automating their homes, they look at security first. Adding security and surveillance measures will go further in increasing your home's value than perhaps any other enhancement. Smart home technology gives you the peace of mind to know that you can monitor your home from wherever. You can see what's happening inside and outside you house when you connect your video surveillance to your smartphone.

Endless Entertainment
We also see the importance of having fun with your smart home. Discover the latest speakers, and add their superior sound into your home theatre and every room. If you love music, you can even create an audio room. Movie buffs will enjoy a designated space that dims that lights when the movie comes on to replicate the "real" experience. Golfers might want to practice their game from home using golf simulators. Whatever you enjoy doing, there's a smart home technology that will bring your hobby home.

The Cool Factor
We dare your guests not to be impressed by your smart home. When you can play music throughout the house, get a helping hand from all your devices and adjust your home for guests by touching a smart pad or remote, your home will become the home that guests want to visit again and again. Besides, guests can relax in a house that they can adjust to their level of comfort because that slight sense of control helps them feel more at home.

Get Started Today!
Call us for more information about how we can identify and install the right smart home technology for your Hawaii getaway. You can call our office at (808) 874-8019, visit us online, or chat with us using the box on the bottom right.